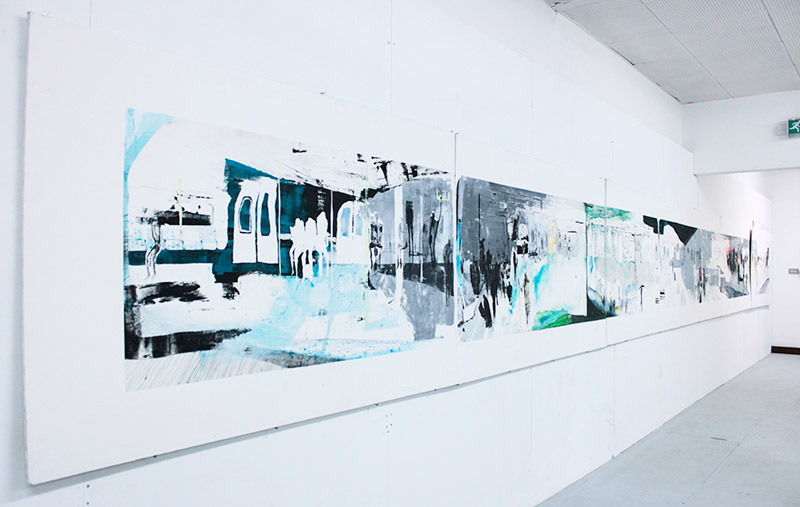 Jubilee Line 011012 monday 06:26 - 24:04
Silk Screen, ink, acrylic, pen, stitch / 11000 × 1080 mm / 2012.11

On 1st of October 2012 from 6 AM until 12PM, I had stayed in train on jubilee line all the day long, while sketching passengers in front of me. As the time passed, I moved to front. Trains goes back and forth between Stratford and Stanmore station, the eastern and western end of Jubiee line. Between zone1 and zone5, trains passes London bridge, Westminster, Baker Street and under and over ground. The scenery through window is also changing. This long-wide paintings is based on that sketches with silk screen, ink, acrylic, pen and stitch. From left to right, the time on trains passes in the painting.